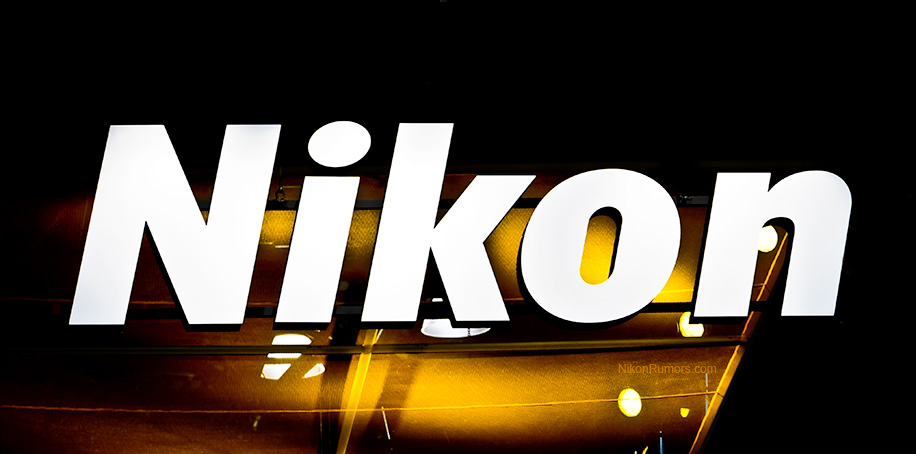 Nikon released their monetary outcomes for the second quarter of the yr ending March 31, 2019 (click on on slides for a bigger view):
Working revenue was ¥30.6 billion, up ¥7.6 billion.
Restructuring improved profitability, posting a report gross revenue in 10 years.
Working revenue surpassed by ¥3.6 billion.
Dividends are actually ¥30, up ¥16 from ¥14 of the earlier yr.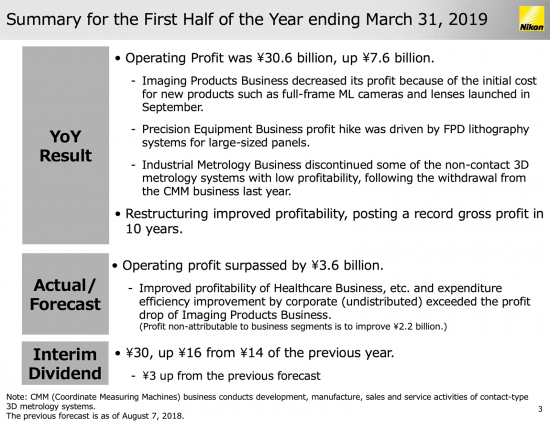 First half of the yr ending March 31, 2019 for Imaging Merchandise Enterprise:

The forecast for the yr ending March 31, 2018 stays unchanged: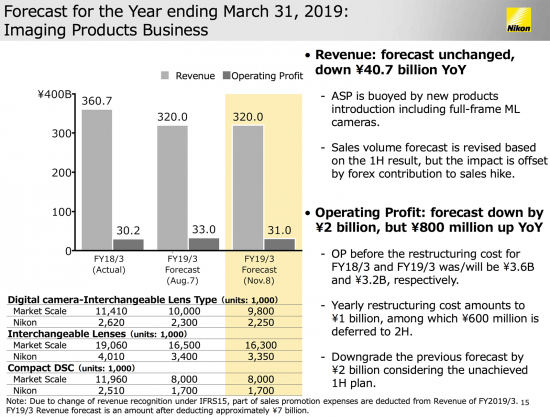 Nikon Q2 Imaging Merchandise Enterprise gross sales by product class: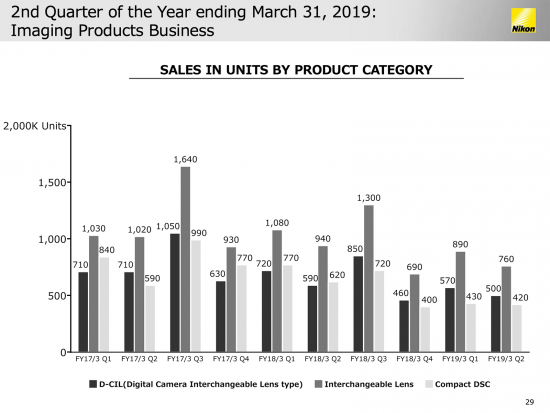 Niko also increased their money dividend per share.
Source from nikonrumors